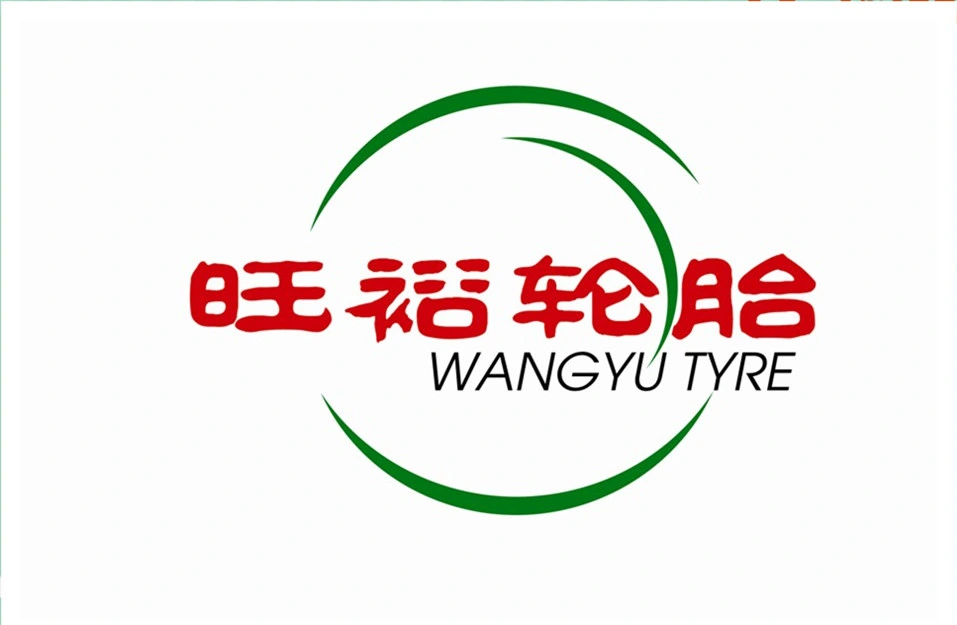 TOP TRUST TYRE
Chick here to know more about our factory and tyre
Tractor Tyre is the most popular pattern from TOP TRUST tyre factory-QINGDAO WANGYU RUBBER CO., LTD (wangyutire.en.made-in-china.com), OTR Tyre, AG Tyre, IND Tyre, Truck Tyre, Tube and Flap, selling to more than 55 countries for over 20 year.
Agricultural Tyre
: 23.1-26-12TT, 20.8-38-12TT, 18.4-42-12TT, 18.4-38-12TT, 18.4-34-12TT, 18.4-30-12TT, 18.4-26-12TT, 15.5-38-12TT, 15-24-10TT, 16.9-38-12TT, 16.9-34-12TT, 16.9-30-12TT, 16.9-28-10TT, 16.9-24-10TT, 14.9-28-10TT, 13.6-28-10TT, 12.4-28-10TT, 11.2-28-10TT, 14.9-28-10TT, 14.9-24-6TT, 13.6-38-10TT, 13.6-28-10TT, 13.6-24-10TT, 12.4-28-10TT, 12.4-24-10TT, 12-38-8TT, 11.2-38-8TT, 11.2-28-8TT, 11.2-24-8TT, 9.5-24-8TT, 9.5-20-8TT, 8.3-24-8TT, 8.5-20-8TT, 8.3-20-8TT, 7.5-20-8TT, 7.5-16-8TT, 6.00-12-8TT, 6.00-16-8TT, 5.5-17-6TT, 5.00-12-6TT
OTR Tyre
: Full range of L3/E3, E-3 Radial Pattern, G2/L2, L-5 series are available
29.5-25TT/TL, 26.5-25TT/TL, 23.5-25TT/TL, 20.5-25TT/TL, 17.5-25 T/TL, 15.5-25TT/TL, 1800-25TT/TL, 1800-24TT/TL, 16/70-24TT, 16/70-20TT, 1600-25TT/TL, 1600-24TT/TL, 14/90-16TT, 1400-24TT/TL, 1200-16TT
Forklift Tyre
: 825-15TT, 825-12TT, 28*9-15TT, 750-15TT, 700-12TT, 700-9TT, 650-10TT, 600-9TT, 500-8TT
R-4 Backhoe Tyre
: 16.9-28 16.9-24 17.5L-24, 19.5L-24, 21L-24,18.4-26, 12.5/80-18, 10.5/80-18
L-2 SKID STEER TYRE
: 10-16.5, 12-16.5, 14-17.5, 15-19.5
Tyre Performance:
1. Broad applicability, suitable for heavy dump trucks, scrapers, and loaders under various conditions.
2. Excellent heat and wearing resistance and strong traction due to the special tread and rubber formula and strong carcass design.
3. Widely used as durable tyres in various mines and construction sites.
4. Full range of L3/E3, E-3 Radial Pattern, G2/L2, L-5 series are available
Below are the best selling products.
OTR tyres: L-3, L-5 and G-2 series, with tube and tubeless ones.
Industrial tyres: Inflated and Solid forklift tyres, L-2 skid steer tyre, R4 tubeless tyre,
R3 road roller tyre.
Agricultural tyres: R-1 tractor tyre, F2 direction tyre, F3 and I-1 implement tyre.
TBB: all sizes of truck and bus bias tyres
LTB: all sizes of light truck bias tyres
Tube: natural rubber and butyl ones for all sizes
Flap: all sizes of flaps are available.

More about our products.
1. Brand: TOP TRUST, ALL WIN, SUNNINESS
2. Payment terms: 30% T/T in advance, 70% balance against copy of B\L
3. Delivery time: Within 15-30 days after receiving the deposit
4. MNQ: 1*20 ' container, mix load allowed
5. Delivery time: 20~30 days after received deposit
6. Payment terms: L/C, T/T
Our factory: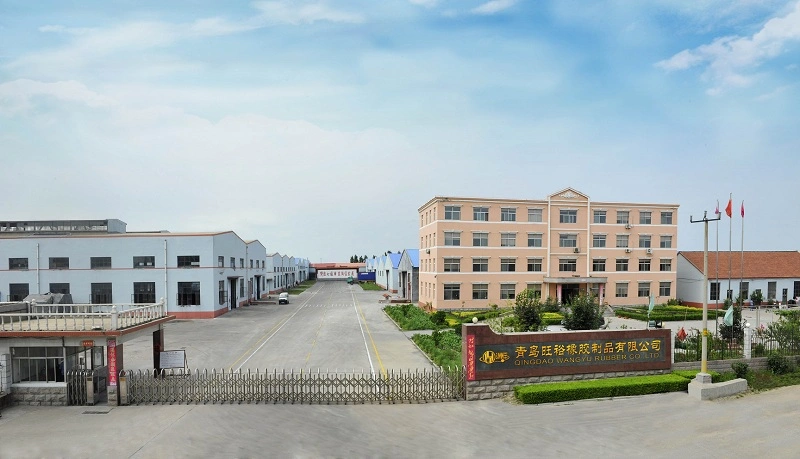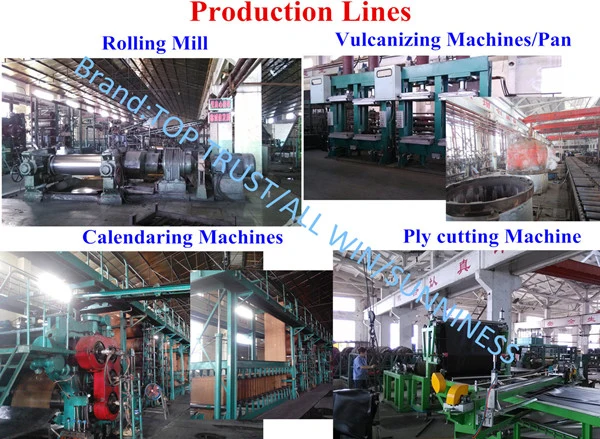 Advantage of our factory
1. Factory established in 1996, 18 years tyre production and export experience.
2. Specialized in Agricultural tyres, OTR tyres, Industrial tyres, TBB tyres, LTB tyres, inner tube and flaps.
3. Covering an area of 88,000 sqm
4. Total number of employees:620 professionals:78
5. Export volume: >150 HC per month
6. Main market: Europe, America, Middle East, Southeast Asia, Africa
7. Certificate: DOT ISO9001:2008 CCC
8. 9 year ALIBABA international approvals
9. 2 year Made-in-China and Global Sources B2B experience
10. Best OEM Service
We are QINGDAO WANGYU RUBBER CO., LTD. The factory is located in Qingdao, Shandong, China, with 18 years tyre production experience of 100,000 sqm and RMB 96 million fixed assets. There are over 620 workers, 78 professionals included. Also, the factory is equipped with advance production and quality check equipment.
With 8 series and over 200 sizes of tyres, tubes and flaps, the monthly export volume has exceeded 110*40HQ. Now, we have exported to over 55 countries, with 15 agents in different countries. The brands are TOP TRUST, ALL WIN and SUNNINESS, OEM brand is also accepted,all certified by DOT, ISO9001, CCC and BV, SGS testified.
B2B website and worldwide tyre expo
We are Premier member of Alibaba and Made-in-China.
Besides, we go to many tyre exhibitions at home and abroad.
At home: Spring and Autumn Canton Fair, twice Shanghai Tyre exhibition, Guangrao and Qingdao Tyre Exhibition.
Abroad: Equip Auto in Alger, Algeria (March), Sao Paolo Tyre show in April, Dubai Automechanica in June, Panama Latin American Tyre show in July, Las Vegas SEMA show in November.
Here is the expo list we will participate in 2016:
| | | | |
| --- | --- | --- | --- |
| Date | Name of Exhibitions | Location of Exhibitions | Booth No. |
| April 9th -11th | CTF (China International Tire & Wheel Fair) | Qingdao, China | 4N28 |
| April 15th - 19th | The Canton Fair (Spring) | Guangzhou, China | 2.1H29 & 2.1H30 |
| April 18th - 21st | TIRES AND RUBBER SHOW | Moscow, Russia | FG070 |
| May 8th - 10th | Automechanika Middle East | Dubai, UAE | S1-E47 |
| May 15th - 17th | GRATE (Guangrao International Tire&Auto Accessory Expo) | Guangrao, China | E1, 63-65 |
| May 24th - 27th | REIFEN 2016 | Essen, German | 6B21 |
| June 28th - 30th | Pneushow Recaufair 2016 | Sao Paulo, Brazil | P18 |
| July 13rd - 15th | Latin American & Caribbean Tyre Expo | Panama | D143 |
| Sept 26th - 28th | CITEXPO (China International Tire Expo 2016) | Shanghai, China | 1180 |
| Oct 15th - 19th | The Canton Fair (Autumn) | Guangzhou, China | |
| Nov 1st - 4th | SEMA SHOW | Las Vegas, USA | |
| Dec 1st - 3rd | The 10th Asian Essen Show | Shanghai, China | 1B112 |
Welcome to our booth for friendship and business!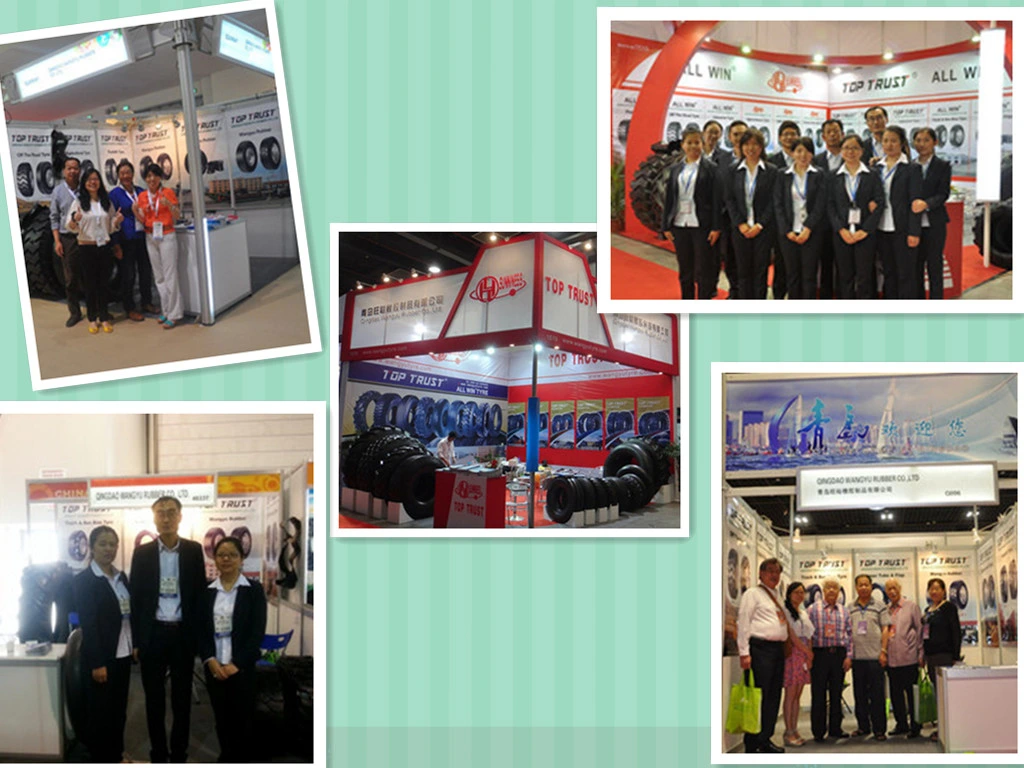 Our market
1) South-East Asia: Malaysia, Indonesia, Philippines, Thailand, Myanmar, Cambodia,
2) Middle-East: Saudi Arabia, UAE, Iran, Iraq, Jordan, Yemen
3) Africa: Egypt, Libya, Angola, Algeria, Ethiopia, Guenia, Zambia, South Africa, Kenya...
4) North America: USA, Canada, Mexico, Panama, Guatemala, Honduras, Trinidad & Tabago...
5) South America: Venezuela, Paraguay, Colombia, Chile, Brazil, Bolivia, Ecuador...
6) Others: Russia, Servia, Czech, Fiji, Haiti, Spain, Italy
For more information, please visit wangyutire.en.made-in-china.com
Please feel free to contact, I'm ready at your service.

TIRE SIZE


STANDARD
RIM


PLY
RATING

(mm)
DEEP

(Logarithm of Pattern)
(mm)
INFLATED SIZE OF NEW TIRE

(Kg)
LOAD


(Kpa)
RELATIVE
PRESSURE
SECTION
WIDTH
OVERALL
DIAMETER
23.1-26
DW20
10
36
19
554
1542
3245
140
20.8-38
W18L
12
38
21
528
1835
4000
200
18.4-42
W16
10
35
22
467
1857
3330
180
18.4-38
W16L
10
37
21
467
1755
3165
180
18.4-34
W16L
10
36
20
467
1655
2990
180
18.4-30
W16L
10
36
19
467
1550
2815
180
18.4-26
DW16
10
35
19
467
1450
2645
180
16.9-38
W15L
10
36
20
464
1685
2760
200
16.9-34
W15L
10
36
20
429
1585
2605
200
16.9-30
W15L
10
36
19
447
1499
2455
200
16.9-28
W15L
0
35
18
430
1435
2380
200
16.9-24
W15L
10
33
18
430
1335
2230
200
15.5-38
W14L
10
34
22
391
1549
1760
207
15-24
W14
10
32
16
400
1310
2800
280
14.9-30
W13
6
32
21
378
1415
1665
140
14.9-28
W13
8
34
19
378
1365
1800
180
14.9-26
W13
6
32
20
378
1315
1560
140
14.9-24
W15
8
22
17
378
1265
1530
179
13.6-38
W12
10
34
22
328
1548
2215
250
13.6-28
W12
8
31
19
345
1310
1645
200
13.6-24
W12
10
30
18
345
1210
1790
250
12.4-28
W11
8
29
20
315
1260
1510
230
12.4-24
W11
8
29
18
315
1160
1415
230
12-38
11
8
35
23
298
1563
1570
140
11.2-38
10.00
10
32
22
284
1448
1180
221
11.2-28
W10
10
28
18
285
1205
1490
310
11.2-24
W10
8
26
18
285
1105
1225
240
9.50-24
W8
8
25
21
240
1050
1110
2880
9.50-20
W8
8
25
19
240
1050
955
280
8.30-24
W7
6
24
23
210
995
810
240
8.30-20
W7
6
24
20
210
895
705
230
7.50-20
5.50F
6
21
24
205
910
760
210
7.50-16
5.50F
6
21
19/22
205
810
450
210
6.00-16
4.50E
6
19
19
165
745
495
250
6.00-12
4.50E
6
20
16
165
640
450
330
5.50-17
4.00E
6
18
/
140
750
780
520
5.00-12
4.00E
4
15
13
145
590
280
200