Galfan Coated 2x1x1m Gabion Mattress Basket Retaining Wall
1) DESCRIPTIONS OF the Gabions
DOUBLE-TWISTED HEXAGONAL GABION MESH:
A double-twisted wire mesh is a non-raveling mesh made by twisting continuous pairs of wires through three one half (1⁄2) turns (commonly called double-twisted) to form hexagonal shaped openings which are then interconnected to adjacent wires to form hexagonal openings. We can supply double-twisted hexagonal mesh in rolls of 1 x 50mtrs, 2 x 50mtrs, the widest can be 2.3mtrs. The wire mesh can be used to protect rock fall.
GABIONS (Greater than 1' in height) and MATTRESSES (Less than 1' in height) consist of rectangular units, fabricated from a double-twisted hexagonal mesh. Filled with stones, gabions become large, flexible and permeable elements from which a broad range of structures may be built.

GABIONS or MATTRESSES are divided into cells with diaphragms (usually spaced at 1 meter or 3' intervals), whose function is to reinforce the structure. The mesh (except for the diaphragms) is reinforced on all edges with wires of a larger diameter to strengthen the gabions and facilitate the assembly and installation.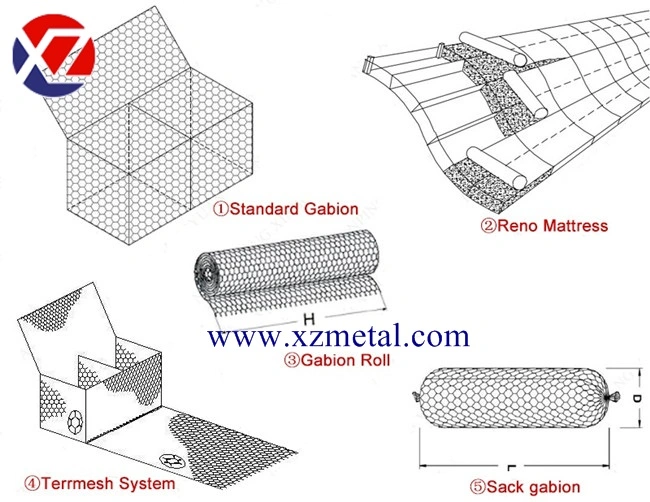 2) Specifications of Gabion Box/Reno mattress/Sack Gabion



mesh Opening(mm)


Inner Wire diameter
(mm)



Gabion Mesh Sizes


gabion Basket
Sizes

Gabion Mattress
Sizes

Sack Gabion
Sizes



60x80




2.0-2.4




2x25m, 2x50m or as per request


1x1x1m, 1x1x0.5m,
2x1x1m, 2x1x0.5m,
3x1x1m, 3x1x0.5m,
4x1x1m, 4x1x10.5m,
Or as per request

3x2x0.17m, 4x2x0.23m, 6x2x0.3m, 6x2x0.23m,
or as per request

2.0 x 0.65m, 3.0 x 0.65m,
or as per request.



80x100




2.0-3.2




80x120




2.0-3.2




100x120




2.0-3.4




100x150




2.0-3.4




120x150




2.0-4.0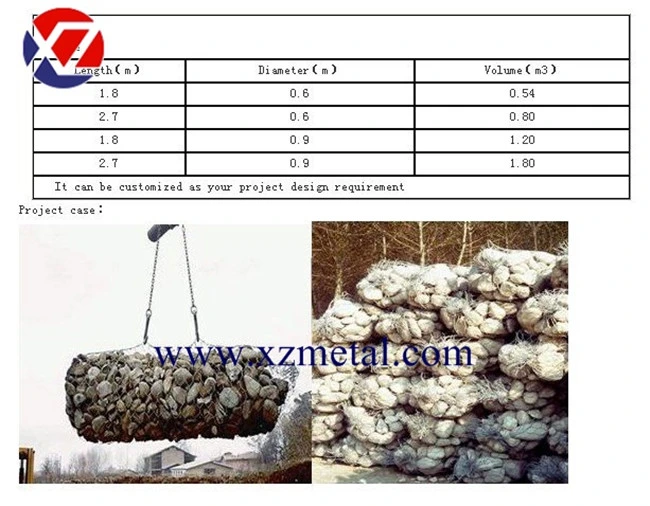 3) Surface Treatment of Gabion Box/basket/mattress
1. Hot-dip galvanized, ( Zinc coating: 50g/m2)
2. Heavy Hot-dip galvanized, ( Zinc coating: Min 240g/m2)
3.Galfan Coating, (Zn - 5Al/10Al - MM coating)
4. Electro Galvanized +PVC Coated, Hot-dip galvanized+PVC Coated, Heavy Hot-dip galvanized +PVC Coated
5. Galfan coating +PVC Coated,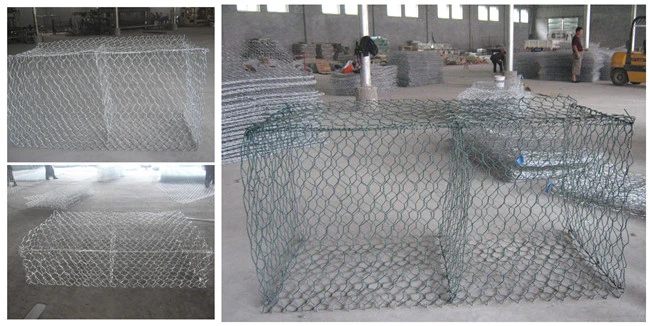 4) Technical standard of Gabion Box/basket/mattress as following list:
1. All the gabion mesh/wire/box sizes specifications according to ASTMA975.
2. Zinc-Coated SteelWire as perASTM_A641, Class 3 Coating, soft temper.
3. PVC (Polyvinyl Chloride) Coated, Ho gabion rock t-dip Galvanized First.
4.Zn - 5Al - MM Coated SteelWire as perASTMA 856/A 856M, Class 3 coating, soft temper
5.PVC Coating requirements according to ASTM Standard and EN 10245-2 Standard.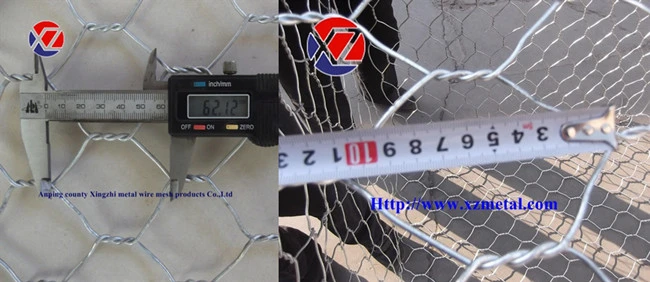 5) Applications of Gabion Boxes
Gabions and mattresses are widely used for hydraulic and geo- technical control such as retaining walls, riverbank protections, weirs, channel linings etc.
* Control and guide of water or flood,
* Flood bank or guiding bank,
* Preventing of rock breaking
* Water and soil protection
* Bridge protection
* Strengthening structure of soil
* Protection engineering of seaside area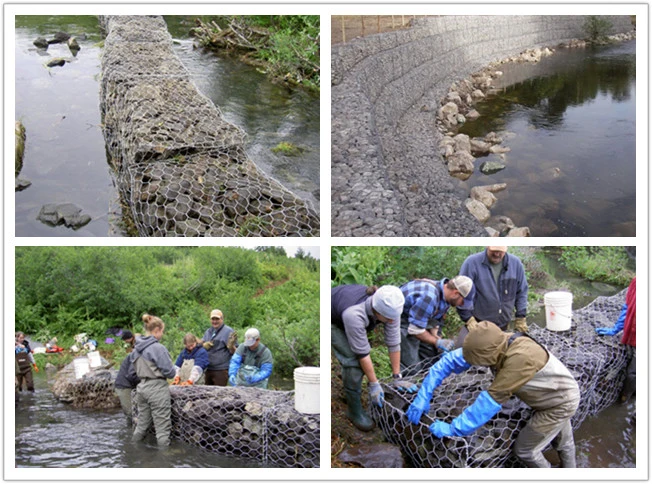 6) Packing&Shipping of Heavy Galvanized Gabion
For easy handling and shipping, the gabions are supplied in bundles with folded flat. A color stripe applied on the side of each folded gabion identifies the size or box quantity. Packaged in bundles or with pallets.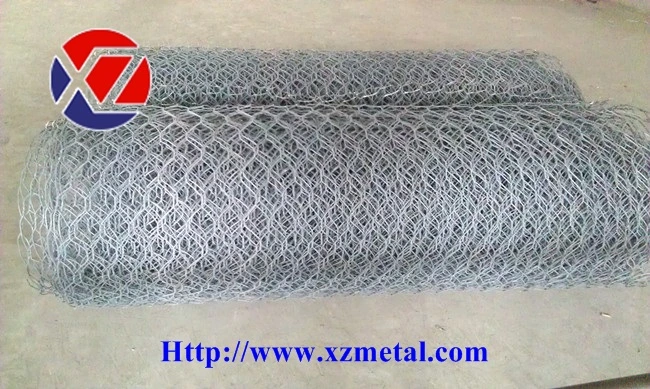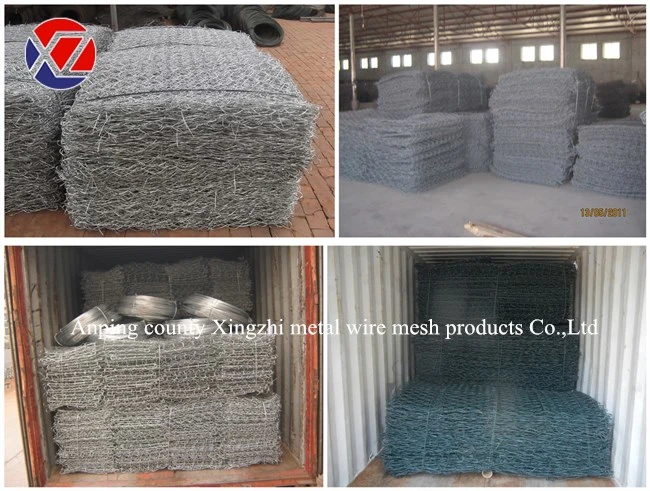 7) Installation drawing of Heavy Galvanized Gabion Box/cage
We are specialized in manufacturing gabions, heavily hot-dip galvanized/galfan gabion box, palstic gabion baskets, Reno gabion mattress, gabion mesh, sack gabion for many years, Please contact us for more information and gabion prices.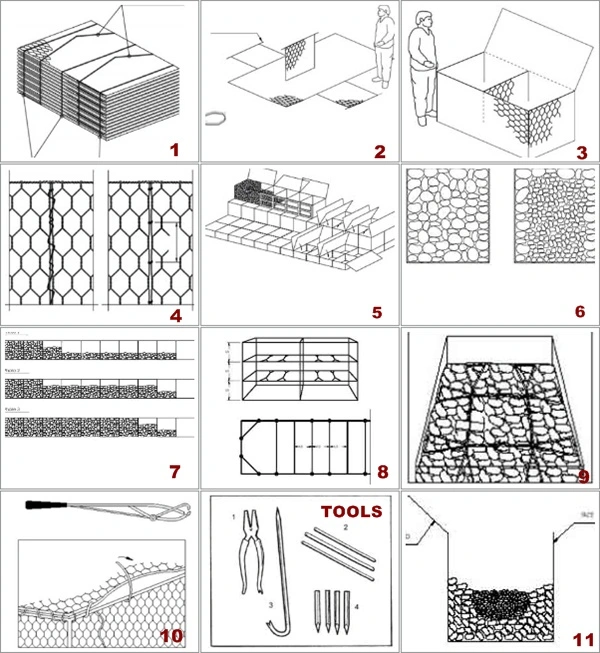 Warmly wecome to inquire&visit us freely!