We are manufacturer of industrial tyre (23.1-26 tt/tl) r3/e7
Size of industrial tyre r3/e7: 23.1-26
Bran of our (23.1-26 tt/tl): Honour, condor
Shipment for new order: 25 days
Shipment for stock order: 7 days
Certificate of OTR tire off the road tyre: CCC, ISO, DOT
We prpvide OEM service for private if required
Industrial tyre with 1) good quality 2) reasonable price 3) quality warranty
We are one of the tire manufacturer from China of bias tyres and LTR tyres since 1998
Have done trading business for more than 15 years
We have updated ISO9000, and gained CCC, DOT, gcc, etc. Certificates,
Our main products are: OTR tyres, LTR tyres, agricultural tyres, industrial tyres, truck tyres, polyurethane solid tyres, wheels, etc...
And we provide OEM service.

We will offer you right tire for you! !
1. Many sizes of tires for all the markets with DOT, ISO, gcc, certificates
2. With high and stable quality, reinforced structure
3. Tire material from Thailand and mylisia, strict process control and experienced workers
4. All our tire are with quality warranty
5. Tire with different patterns suit to all kinds of road situation

Tire characters:
1. Anti-abrasion
Excellent safety performance
3. Long working life
4. Driving comfortable tire
5. Low noise, environmentally friendly green tire
6. Low rolling resistance tire
7. ISO, CCC, DOT

We hope to meet you at the following exhibition:
Africa tire show- South Africa- 3.4~3.6
Qingdao tire fair- Qingdao- 4.9~4.11
Assen German- 5.27~5.30
Auto mechanika Middle East- Dubai- 6.3~6.5
Latin America&caribbran tire expo- Panama- 7.23~7.25
Shanghai expo- Shanghai- 9.10~9.12
Sema show- Las vegas- 11.4~11.7

1. Industrial Tyre R-4 19.5L-24 used for Agriculture and Forestry
2. We are a real factory of bias tyres
3. We have gained DOT, CCC, ISO900
4. Have done trading business for more than 10 years
Any interests please feel free to contact us.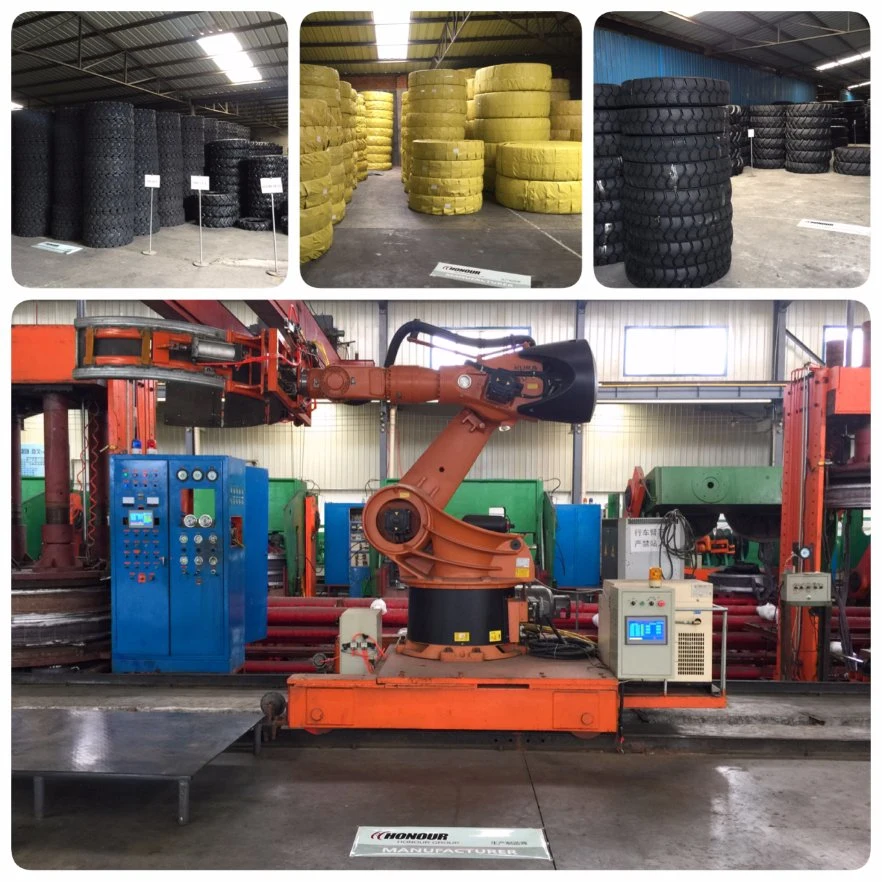 Lisa Su
Mobile: 0086-150-6616-0459
Tel: 0086-532-85923709|Fax: 0086-532-85921502
honourgroup.en.made-in-china.com
| | | | | | |
| --- | --- | --- | --- | --- | --- |
| 19.5L-24 | 12 | TL | R4 | 88 | 195 |
| 16.9-28 | 12 | TL | R4 | 92 | 200 |
| 12.5/80-18 | 12 | TL | R4 (old) | 36 | 80 |
| 12.5/80-18 | 12 | TL | R4 (new) | 31 | 70 |
| 16.9-24 | 12 | TL | R4 | 84 | 185 |
| 17.5L-24 | 12 | TL | R4 | 72 | 170 |
| 18.4-26 | 12 | TL | R4 | 106 | 230 |
| 21L-24 | 12 | TL | R4 | 108 | 235 |