PVC Coated galvanized Iron Barbed Wire for Security Fence with SGS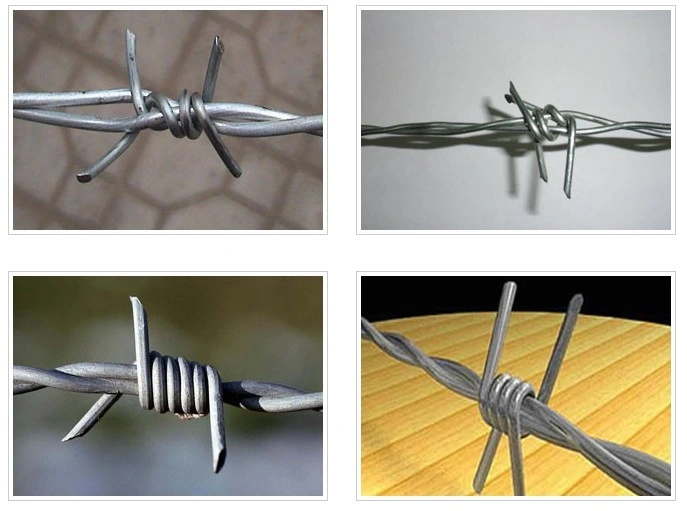 1. Product Category
1)
Crossed razor wire
Two pieces of stainless razor wire or zinc-coated razor wire wer bounded together by clips to make it more strength.
The spiral intersecting barbed wire presents an intersecting shape after
2)
Single barbed wire
Single coil barbed type wire is installed without clips, it runs in natural loops on walls. Costless and can be easily installed.
3)
Straight razor barbed wire
There are many ways for straight type razor wire installing. The straight type razor wire can be installed quickly. It can not only save expenditure but also reach the result of frightening and stopping.
4)
Razor wire mesh fence
Welded razor mesh fence is a new form of razor barbed wire mesh for security with practicality blade and the feature looks very beautiful. It can be used for guard net of fence, doors and windows and also can be used in military. The specification can be designed as the customers' need.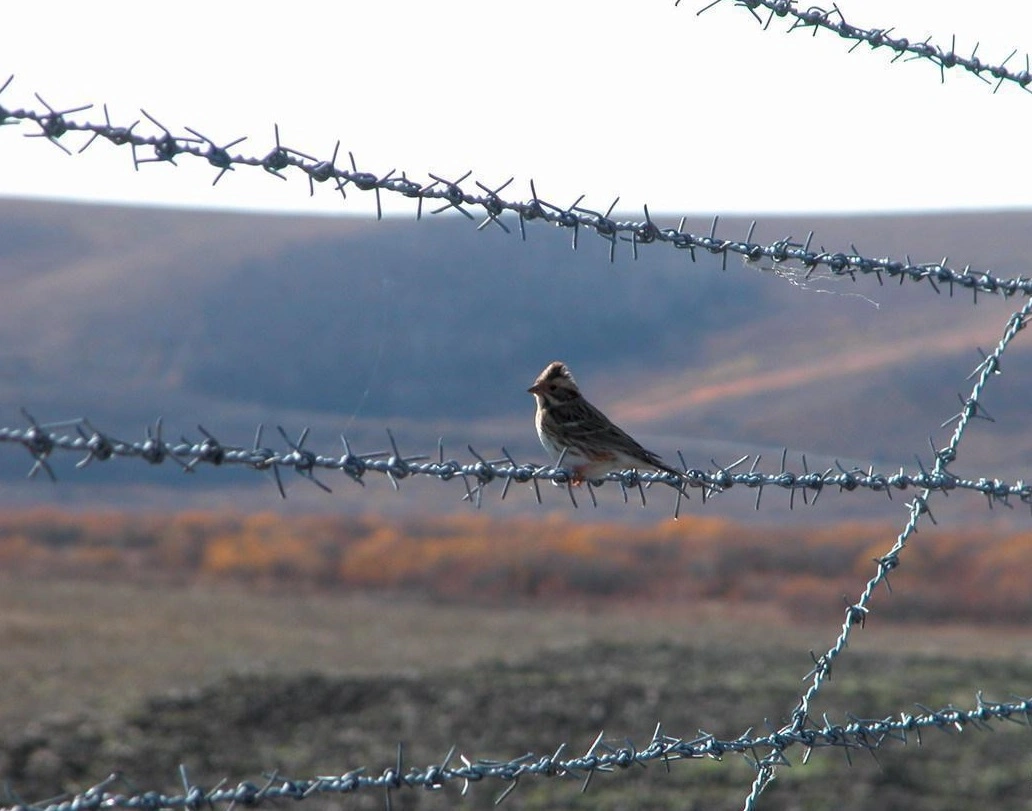 Razor wire usage
Maily serves in protecting of grass boundary, railway, highway and also widely used in military, jail and other national security organizations, and industry, agriculture, animal husbandry, dwelling house, also used as fence for cottage as society fence and other private buildings.
Common Use
1. the protection net in industry
2.agriculture,animal husbandy,dwelling houses
3.plantation of fencing,grass boudary
4. ranch and livestock farn, detention houses
5.railways and highways
2. Types of Barbed Wire
1)Galvanized Barbed Wire
Galvanized barbed wire is used in defending of farm land, sport ground, or used together with concertina razor wire. Normally it's settled above the fence, for example chain link fence and welded fence, avoiding climbing across. Galvanized barb wire can also form a barbed wire wall with wooden sticks or iron sticks. The weaving methods are one main wire, one barbed wire; one main wire, twin barbed wire; and twin main wire, twin barbed wire.
2)PVC Coated Barbed Wire
Core of PVC coated barbed wire can be galvanized iron wire
A variety of colors like green, blue, yellow, orange, gray
Packing: In coil of 25 kilos or 50 kilos , lined with PVC strips, then wrapped with P.V.C or hessian cloth
3. Specification
Galvanized Barbed Wire
Surface processing
Electro galvanized wire
Hot galvanized wire
PVC coated wire
Material
low carbon steel wire
Packing
25-50kg/coil Inner plastic and outer hessian cloth
Gauge
Gauge
SWG (mm)
BWG (mm)
In Metric System (mm)
8#
4.06
4.19
4
9#
3.66
3.76
-
10#
3.25
3.4
3.5
11#
2.95
3.05
3
12#
2.64
2.77
2.8
13#
2.34
2.41
2.5
14#
2.03
2.11
-
15#
1.83
1.83
1.8
16#
1.63
1.65
1.65
17#
1.42
1.47
1.4
18#
1.22
1.25
1.2
19#
1.02
1.07
1
20#
0.91
0.89
0.9
21#
0.81
0.813
0.8
22#
0.71
0.711
0.7
4. Product Feature
Wire Gauge: 16#-12#
Barbed Wire Gauge: 16#-12#
Barbed length:1-3cm
Barbed spacing:7.5-15cm
Weaving way: Twist, standard
Surface finished: Electro galvanized,Hot dipped galvanized,PVC coated
Weight of packing in coil: 25kg/coil,50kg/coil as standard
Note: Customer request acceptable.
Picture for packing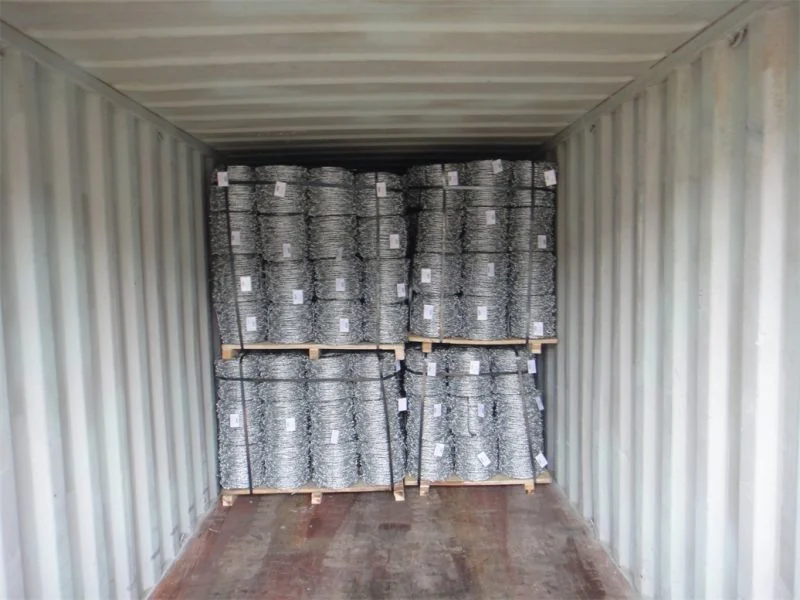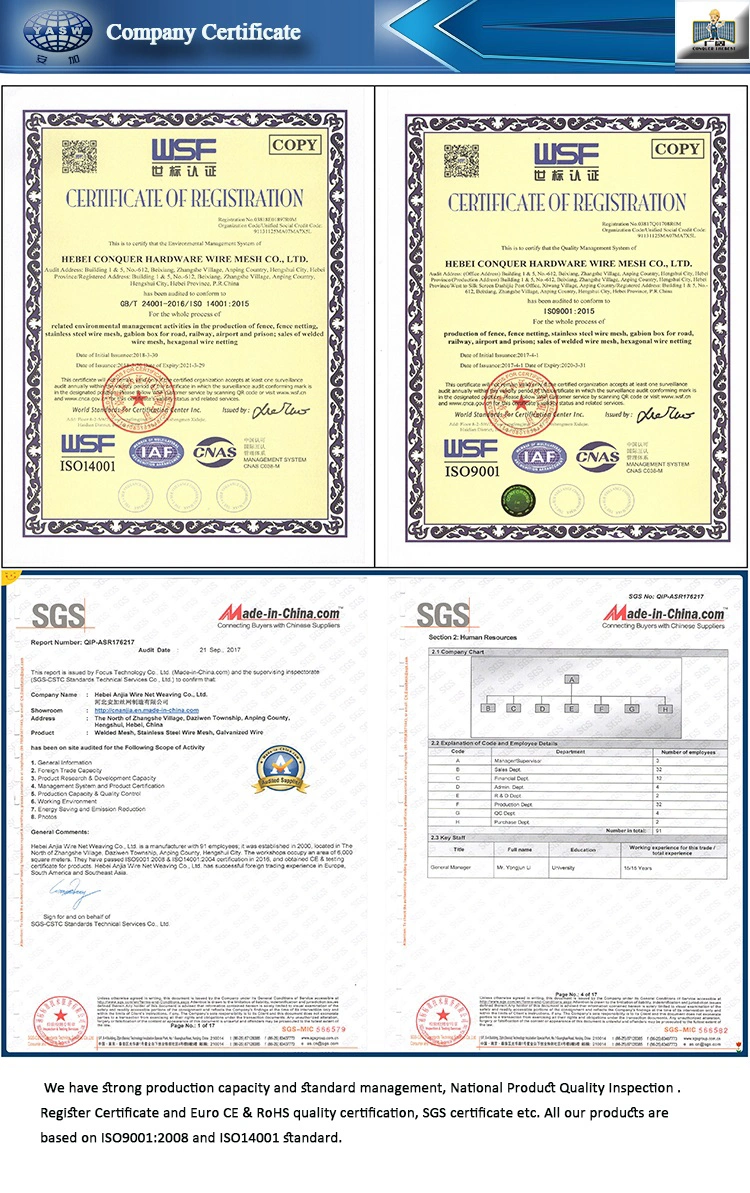 Contact Person