Product Description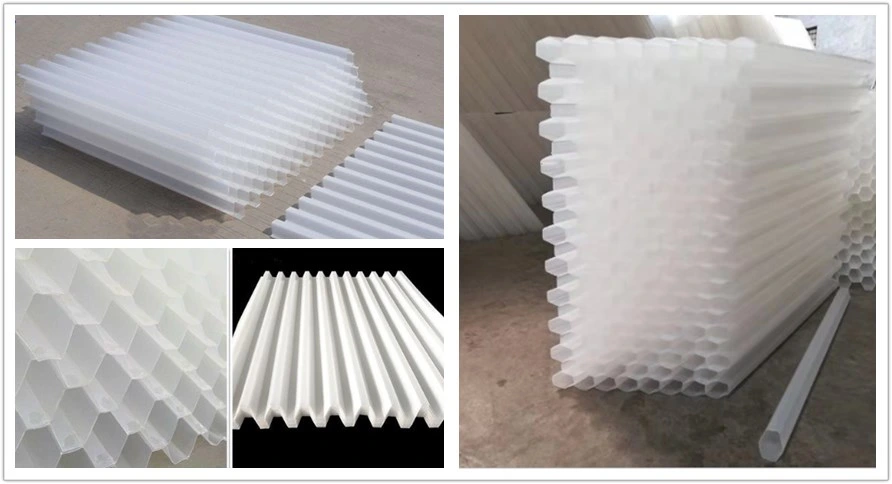 Introduction:
PP/PVC
/FRP
tube settlers media
(Hexagonal honeycomb inclined tube packing ) is mainly used for various sedimentation and sand removal in sewage water treatment. It is the most widely used water treatment device in water supply and drainage engineering in recent ten years.
It has the advantages of wide application range, high treatment effect and small occupation area. It is suitable for sand removal at the water inlet, general industrial and domestic feed water precipitation, sewage precipitation and oil separation, which is suitable for both new construction projects and the existing old pool renovation, and can achieve good economic benefits.
The straight pipe is mainly used for the high load biological filter tank, tower type biological filter tank and submerged biological filter tank (also known as contact oxidation tank) in industrial organic waste
water and municipal sewage treatment system.
The modular and cubical self-supporting settler design of Honeycombed Inclined Tubes make
installation and subsequent maintenance easy.
Application
and Functions:
Tube Settler used in various of settling pond.
Sediment pool, waste water treated pool, Accelerated Sediment pool and clarifier.
Metal processing waste water treatment.
Surface water purification.
Treatment of washing water.
Paper industry waste water treatment.
Application Industry


1.Retrofit existing clarifiers and sedimentation basins with tube modules to increase settling capacity and increase throughput


2. Provide replacement tube modules for existing installations
3. Circular Clarifiers


4.Parallel Plate Settlers




5.Tube Settlers




6.Horizontal and Vertical Clarifiers




7.Air Stripper




8.API Separators




9.

Oil Recovery Units




10.Complete Engineered Systems
Main ingredients
:
pp,pvc,frp

Working principle:


1.Special formula and processing to accelerate the packing membrane




2.Special formula and processing to accelerate the packing

membrane




3.Relying on biofilm treatment, it can save sludge backflow




4.Large effective specific surface area and high bio-attachment




5.Efficient decarbonization and removal of ammonia nitrogen to improve effluent quality




6.Low energy consumption saves land and shortens process flow


7.According to the nature of sewage, in polymer materials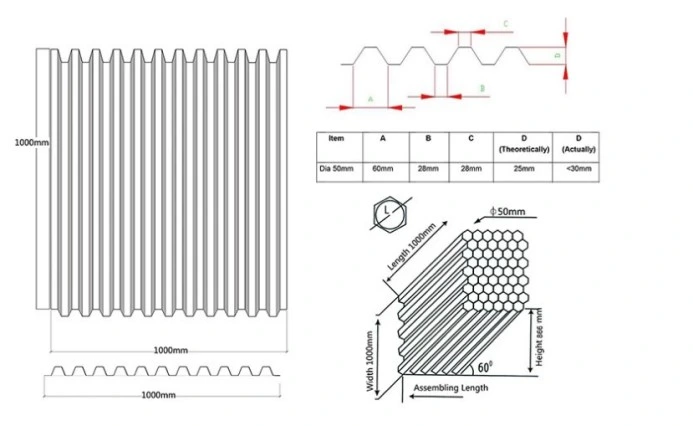 Techical Specification:
| | | | | |
| --- | --- | --- | --- | --- |
| Aperture | Thickness | Quantity | Weight | Surface Area |
| (mm) | (mm) | (pcs/m2) | (kg/m2) | (m2/m3) |
| 25 | 0.4 | 62 | 30 | 139 |
| 35 | 0.45 | 42 | 25 | 109 |
| 50 | 0.5 | 30 | 19 | 87 |
| 80 | 0.8 | 19 | 20 | 50 |